Regular price
Rs.3,800.00 PKR
Regular price
Rs.4,200.00 PKR
Sale price
Rs.3,800.00 PKR
Unit price
per
Sale
Sold out
Homeo Cure
Homeo Cure Hand and foot whitening cream is a specialized skincare product designed to target areas often overlooked in traditional skincare routines. It is formulated to address issues such as uneven skin tone, dark spots, and pigmentation that commonly affect the hands and feet.
This cream typically contains a blend of active ingredients such as vitamin C, niacinamide, glycolic acid, and natural extracts, which work together to gently exfoliate the skin, inhibit melanin production, and promote a brighter and more even complexion.
Regular use of hand and foot whitening cream can help reduce the appearance of blemishes, sunspots, and other discolorations, while also providing moisturization and nourishment to these often-neglected areas. As with any skincare product, it's important to perform a patch test and follow the recommended usage guidelines to achieve the desired results effectively and safely.
Glupaton
Glupaton a multivitamin emulsion is a skincare product that typically contains a combination of vitamins, antioxidants, and nourishing ingredients. While emulsions are often used on the face, their benefits can extend to the hands and feet as well.
When applied to the hands, a multivitamin emulsion can help improve the skin's texture and appearance. The vitamins and antioxidants in the emulsion may work to combat dryness, promote a more even skin tone, and reduce the appearance of age spots or sun damage. Regular application can contribute to softer, smoother hands that look and feel more youthful.
Similarly, when used on the feet, a multivitamin emulsion can provide moisturization and nourishment. The skin on the feet can often become dry and calloused due to factors such as friction from footwear and lack of proper care. The emulsion's vitamins and nutrients can aid in softening rough skin, soothing any discomfort, and enhancing the overall appearance of the feet.
Gluta White
Gluta White Face Whitening Cream is a cutting-edge skincare product that aims to provide a comprehensive solution for achieving a brighter, more even-toned complexion. This cream is infused with a potent blend of ingredients, including glutathione, vitamin C, kojic acid, and natural extracts, all of which work synergistically to address various skin concerns. Glutathione, a powerful antioxidant, plays a central role in inhibiting melanin production, thereby reducing the appearance of dark spots, hyperpigmentation, and uneven skin tone. Vitamin C enhances the skin's radiance while boosting collagen production, promoting a youthful and vibrant look.
Kojic acid, derived from mushrooms, aids in gently exfoliating the skin's outer layer, further diminishing the visibility of blemishes and revealing fresh, rejuvenated skin. Additionally, the natural extracts infused in the cream provide soothing and moisturizing benefits, ensuring the skin stays hydrated and supple throughout the day.
Gluta White Face Whitening Cream is typically applied to clean skin in the evening, allowing the active ingredients to work overnight when the skin's regenerative processes are at their peak. However, consistent use and adherence to recommended application guidelines are essential to achieve optimal results. It's advised to perform a patch test before incorporating the cream into your skincare routine, especially if you have sensitive skin, to avoid any adverse reactions. In summary, Gluta White Face Whitening Cream presents a holistic approach to achieving a luminous complexion by targeting various skin imperfections and enhancing overall skin health.
Share
View full details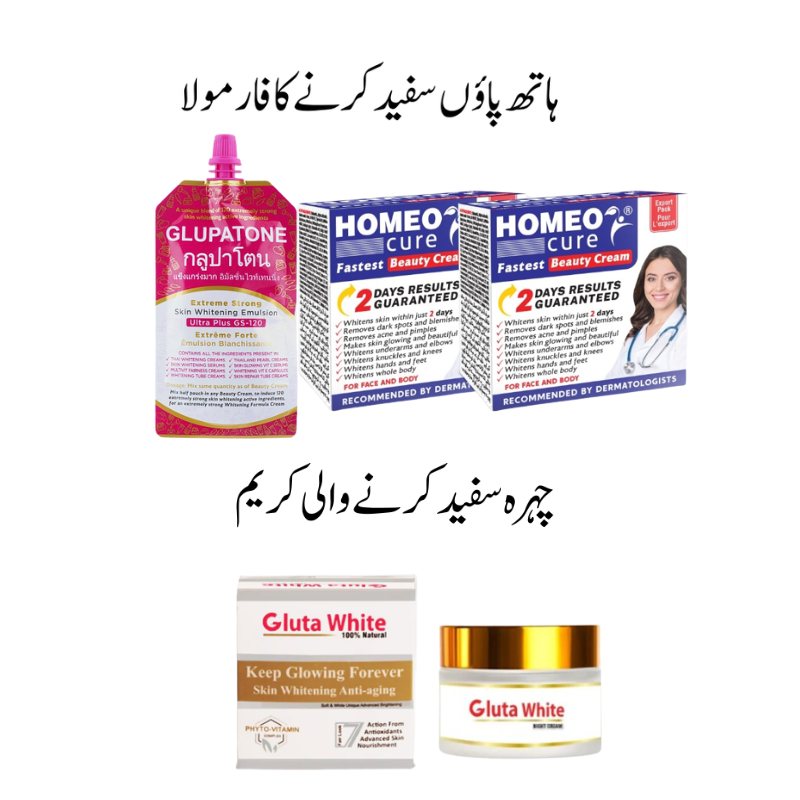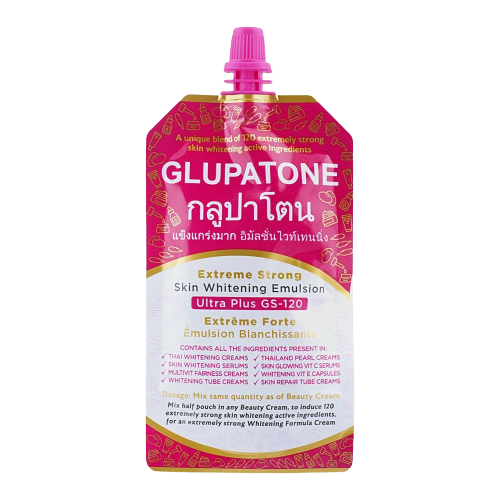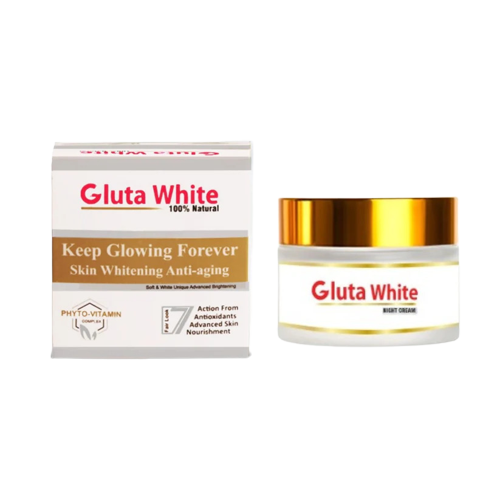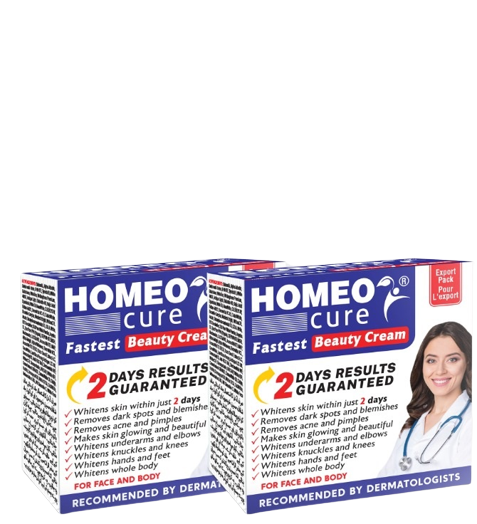 Solve problem alhamdulillah
Hands foot or face ki problem to khatam hui . Koi nuqsan nahi hua shukr hy. Achi product 👍